Information
Course ID in LSF System 05080 in winter semester and 05095 in summer semester.
Dates and Location
Generally on Tuesdays, fortnightly, 5:15 – 6:45 pm
Campus Stuttgart-Vaihingen
Pfaffenwaldring 55, lecture hall V 55.21
Please note the current schedule and further information given below!
At the moment it will be in presence in the lecture hall. Due to the corona pandemic this can change either in a hybrid format or virtually.
Current programme (16.11.2021)
Further Information -
Contact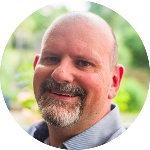 PD Dr. rer. nat.
Ingo Hartenbach
Privatdozent / Group Leader