University of Stuttgart; Pfaffenwaldring 55; D-70569 Stuttgart
Executive Director
Prof. Dr. Biprajit Sarkar
Room 3.102, Phone 0711 685-64171, E-Mail
Administration
Room 3.509, Phone 0711 685-64212, E-Mail
Branches
Inorganic Solid State Chemistry
Inorganic Solid State Chemistry
The research focus of the Schleid group lies in the field of inorganic solid state chemistry comprising mulit-anionic rare-earth metal compounds and investigations on their structure-property relationships.
He gives lectures within the modules "Vertiefte Anorganische Chemie", "Anorganische Synthesechemie für Fortgeschrittene" und "Solid-State and Materials Chemistry"
Prof. Schleid is chairman of the examination comission for the eduactional students in chemitry and he is BAFöG commissioner.
Inorganic Coordination Chemistry
Inorganic Materials Chemistry
The group is working in the field of Inorganic Materials Chemistry of new inorganic materials or known functional materials in a novel form. A general feature is a sophisticated synthetic approach of the substances and the understanding of the synthetic routes.
He is responsible for the modules "Anorganische Synthesechemie für Fortgeschrittene (ACIII)", "Solid State Materials Chemistry" and "Grundzüge der Angewandten Chemie" and additionally lectures within the module "Vertiefte Anorganische Chemie".
Inorganic Molecular Chemistry
Prof. Sindlinger investigates the synthesis of boroles and other molecules of unusual electronic properties and states with a particular interest in structure elucidation of both – atomic connectivity and electronic structure.
He focuses on:
Antiaromatic heterocycles and their coordination chemistry
Low-valent main group compounds
Hydrides and element-hydrogen bonding of heavy elements
Experimental and computational methods of structure elucidation
Heteronuclear NMR spectroscopy – experimental and computational
Contact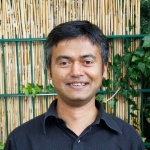 Biprajit Sarkar
Prof. Dr. rer. nat.
Executive Direktor
Sekretary: Zi. 3.103; Tel. +49 711 685-64167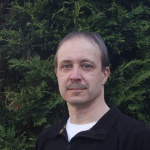 Klaus Hübler
Dr. rer. nat.
AOR - Administration
Secretary: Room 3.103 or 3.367; Phone +49 711 685-64174 or 64211